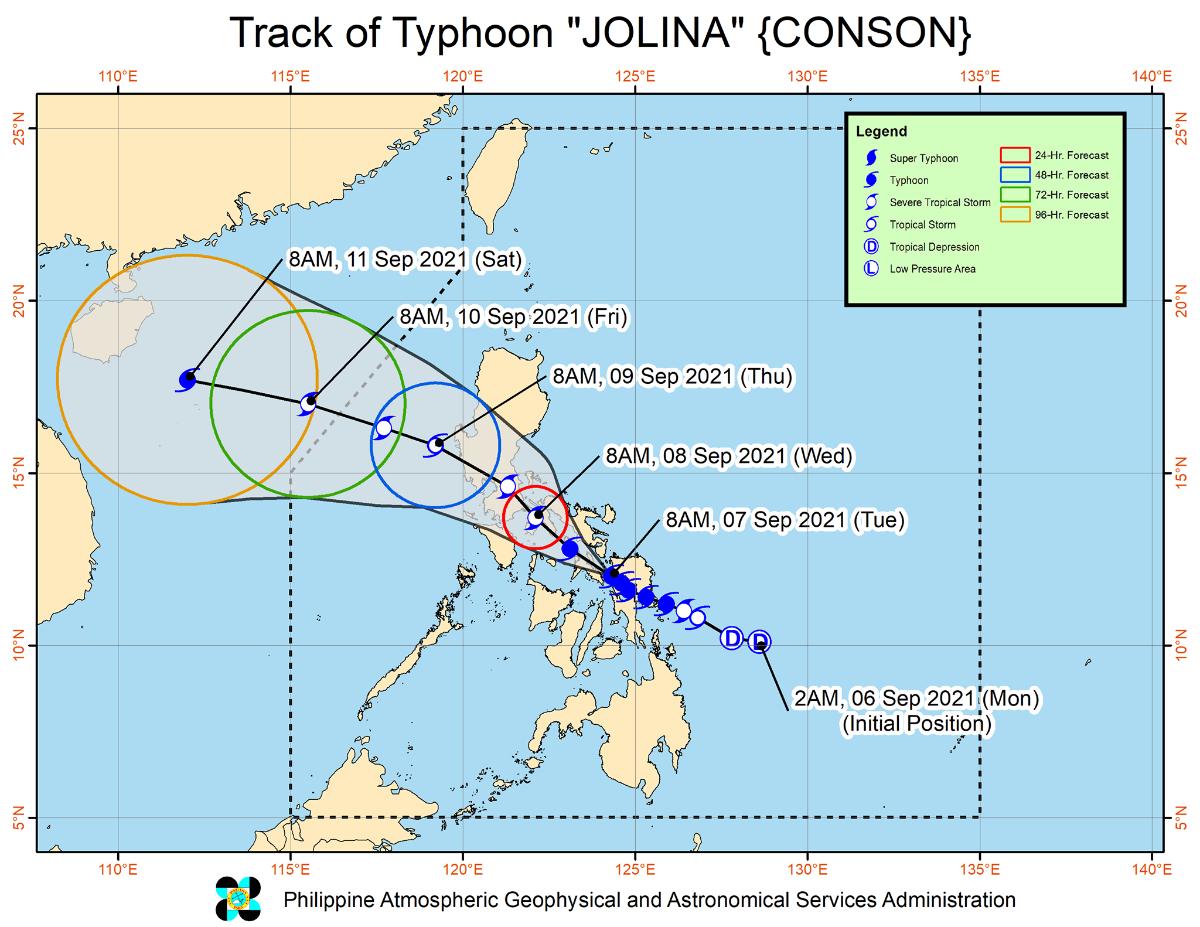 (GMA News) The country's major telecommunications firms on Tuesday said they are preparing to provide assistance to areas that may be affected by Severe Tropical Storm Jolina.
Ayala-led Globe Telecom Inc. said it will deploy free calls, charging, and wifi services in Samar September 7 to 8, at 9 a.m. to 4 p.m.
The two stations are located in the Borongan Plaza in Baybay 3, Borongan City, Eastern Samar, and in front of the Municipal Building of Sta. Margarita in Western Samar.
"Globe assures the public that it is ready to assist as necessary to ensure continuous communications services," it said in an emailed advisory.
"The company's technical and support personnel are on standby. It also has generators for facilities in case of power supply interruption," it added.
For its part, Pangilinan-led PLDT Inc. and its wireless unit Smart Communications Inc. are mobilizing personnel, equipment, and relief aid.
The group is also ready to deploy free calls, charging, and wifi stations to residents who will be affected by the storm.
"Quick response teams and mission-critical equipment have been prepositioned in provinces that are in the typhoon's path, ready to repair communications that will be affected by 'Jolina'," the group said in a separate advisory.
"PLDT and Smart continue to engage local government units on how they can assist communities that are under threat by the typhoon," the advisory read.
Jolina first made landfall in the vicinity of Hernani, Eastern Samar on Monday evening. A tropical cyclone wind signal (TCWS) 2 has been raised over the northern portion of Eastern Samar.
Shares in Globe closed Tuesday up by P90.00 or 3.33% to P2,790 apiece, while those in PLDT gained P10.00 or 0.68% to P1,472.00 apiece… Read More